Notice on Epidemic Prevention and Control Measures For China-bound Travelers
2023-04-29 08:19
Starting from April 29th, 2023 (Bahamas time), Rapid Antigen Test (RAT, including RAT home testing kit) result within 48 hours of departure will also be accepted in the place of PCR test result for China-bound Travelers. Airlines will no longer check the test certificate before boarding. In order to facilitate the preparations for passengers going to China, the Chinese Embassy in The Bahamas has updated the "Guide on Epidemic Prevention and Control for Travelers to China". All travelers should read and follow the instructions on the guidance carefully.
Guide on Epidemic Prevention and Control for Travelers to China
l. Pre-boarding Test
All China-bound travelers will need to take Rapid Antigen Test (RAT) or PCR test for COVID-19 within 48 hours before boarding, and can only travel to China when your test result is negative or after it turns from positive to negative.
ll. Health Declaration to China Customs
You are required to declare your negative test result to China Customs by filling the Health Declaration Form on the WeChat mini-program of China Customs (scan the QR code below), or at https://htdecl.chinaport.gov.cn, or via the China Customs APP.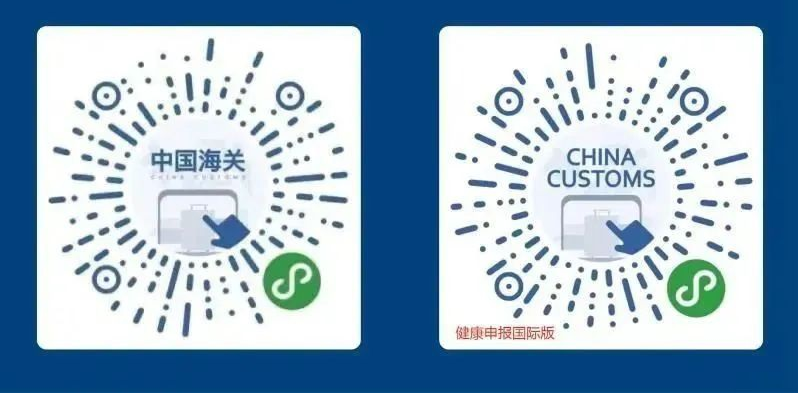 Ill. Airline will no longer check the negative PCR or RAT test results.
IV. On Board Epidemic Prevention
Please comply with the airline's epidemic prevention requirements and take appropriate personal protective measures in order to reduce the risk of infection.
V. Inspection upon Entry
You can go through customs with your health declaration result, If you pass the health declaration and entry inspection, no further requirements will be imposed.
China Customs may conduct random sampling inspections according to a certain proportion. If there are abnormalities in your health declaration or you are showing symptoms such as fever, you are required to cooperate with customs to conduct epidemiological investigations, medical investigations, and accept sampling and testing of related infectious diseases.
VI. After-entry Epidemic Prevention and Control
After entry into China, you will have to strictly abide by the epidemic prevention and control requirements of the place where you stay.